Seiko SAM-22 Single needle, Long arm, Super heavy duty, Large oscillating shuttle hook, Programmable electronic pattern sewing machine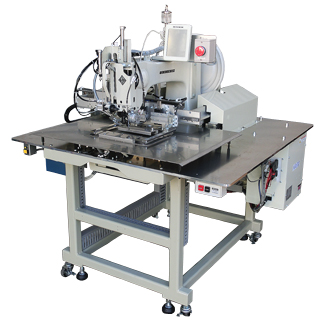 Seiko SAM-22 Single needle, Long arm, Super heavy duty, Large oscillating shuttle hook, Programmable electronic pattern sewing machine
---
Special Feature:
Stitch pattern can be stored in the memory of control box with USB memory .
Reliable programmed X-Y movement for Heavy Duty.
Stitch length is 0.1mm to 13.0mm.
Reliable clamping system to hold material stably by pneumatic control system.
Extra large oscillating shuttle minimizes the time to replace the bobbin thread.
Thick thread can be cut smoothly by heat cutting.
---